Register today for the Zero Energy Home Tour Wed, January 26, 2022. Tour Award-Winning Builder, Ichijo's Aspen model at Reed's Crossing in Hillsboro, OR.
01-12-2022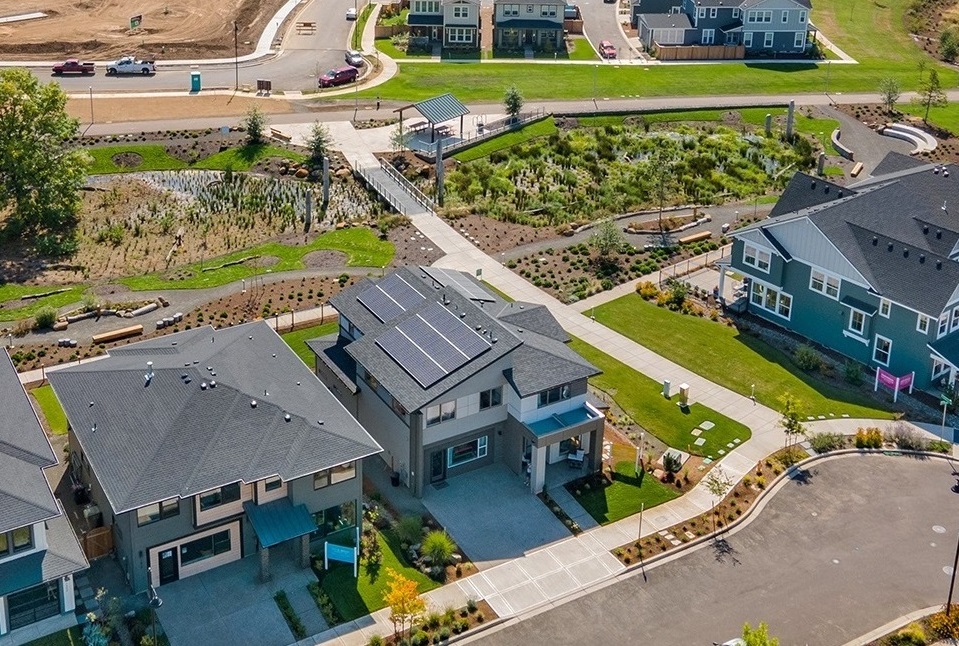 Register today at: https://www.eventbrite.com/…/zero-energy-home-tour…In the market for a new home?
Curious about clean energy for your home or business? Join the nonprofit Solar Oregon for the latest in a series of zero energy site showcases that demonstrate the value of combining solar and energy efficiency in a new home or business.On January 26th we will take a guided tour of a model home in Ichijo's Reed's Crossing neighborhood in Hillsboro, Oregon.
All electric, net-zero energy ready homes are now selling at Reed's Crossing! Look for our contemporary designs, energy efficient technology and innovative products including i-cube construction, piano finish cabinetry, dual sliding windows, cool contemporary doors with magnetic door stops and more.
Located in Hillsboro, Reed's Crossing is, by density, the largest, mixed-use, master-planned community in Oregon. Reed's Crossing features several parks designed to help bring an environmental balance to the community including the 23-acre nature preserve and educational tool, the "Greenway." In addition, the community will feature a Town Center offering commercial, retail, and light industrial uses as well as up to four schools. For more information on Reed's Crossing, visit: https://www.reedscrossing.com/