Looking for a new home? Come visit the new model home park and stay for a free lunch!
03-29-2023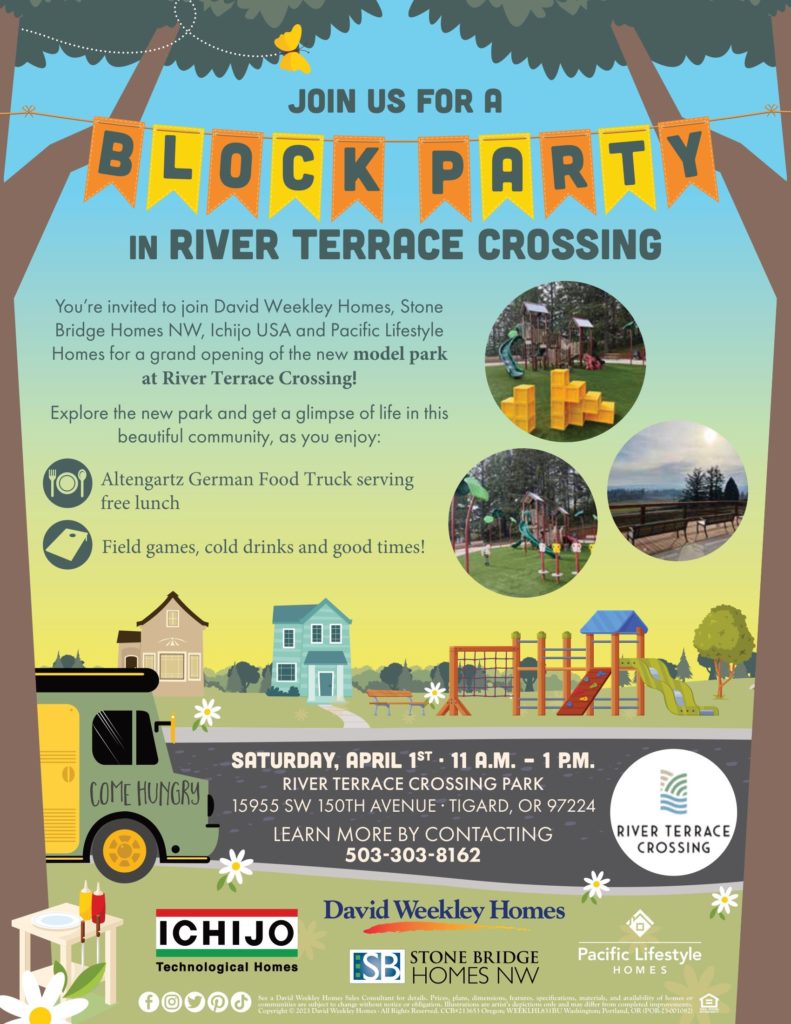 The block Party is this Saturday April 1st from 11am to 1pm at River Terrace Crossing in Tigard, OR! Come for the free food from Altengartz German Food Truck, games and tour beautiful models from Ichijo USA, David Weekley Homes, Stone Bridge Homes NW and Pacific Lifestyle Homes!!
The Address is 15955 SW 150th Avenue, Tigard, OR 97224. For more information, visit: https://ichijousa.com/communities/river-terrace-crossing/
Now Selling! Ichijo is building 43 cool contemporary homes with unique Ichijo designs, features and energy efficiency. There will be four plans built by Ichijo in this community, including two-story and two-story homes with a basement.
Look for beautiful contemporary designs, energy efficient technology and innovative products including piano finish cabinetry, cool contemporary doors with magnetic door stops and more.
Ichijo USA is selling new construction homes in the Pacific Northwest. Visit one of our new home communities in Washington or Oregon to discover the Ichijo Advantage. Ichijo is a unique home builder that specializes in energy efficiency and incorporating proprietary products and in-house contemporary designs.