Ichijo is proud to be participating in the 5th Annual Go Zero! Tour October 14, 2023!
09-06-2023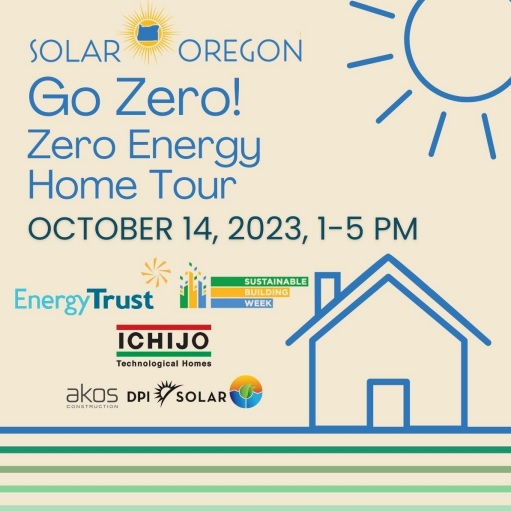 Whether you are a current or future homeowner, the Go Zero! Tour is a great opportunity to learn how an investment in energy efficiency and solar power can save you money. Learn about Green, Zero Energy Building at Ichijo's Model Home in River Terrace Crossing in Tigard Oregon!
Visit our Model Home at: 15574 SW Peace Ave, Tigard, OR and learn more about Ichijo online: https://ichijousa.com/communities/river-terrace-crossing/
Whether you're building, buying, or improving your home, come and learn how to save money and make your home greener! Explore homes in NE Portland and see how your neighbors are taking charge of their power by investing in solar and more efficient home appliances to be a zero-energy home.
Early bird tickets are only $20 and are on sale now until September 17th! Discounts available for students and families https://bit.ly/gzt202
Looking to buy a new construction home in the Pacific Northwest? Ichijo is building new homes that are energy efficient with contemporary designs. Look for your new home in Washington State or Oregon with pricing starting in the $500's at Pleasant Valley Villages or Reed's Crossing in Oregon. Find your new home today: Ichijo – Technological Homes (ichijousa.com)